The bixie haircut was popular in the 1990s, and today it has regained its relevance. It will be one of the most trendy hairstyles in 2022, and fans of short haircuts will be happy to make such a choice to not spend a lot of time on hair fitting.
Bixie consists of components of two other popular short haircuts. Thus, it has a length of bob and form pixie, hence the name: bob + pixie = bixie. By appearance, it could also be called messy multilayered bob.
Such a haircut will emphasize your feminine nature (as bob did), but at the same time, it gives the image some ease and even audacity (as result of pixie influence).
Do you remember the «Melrose Place» show star Lisa Rinna from the 90s or singer from «Tatu» band Julia Volkova? It is thanks to the bixie cut that their public images remain recognizable even after many years.
«Melrose Place» show star Lisa Rinna
Soure: @lisarinna
Singer from «Tatu» band Julia Volkova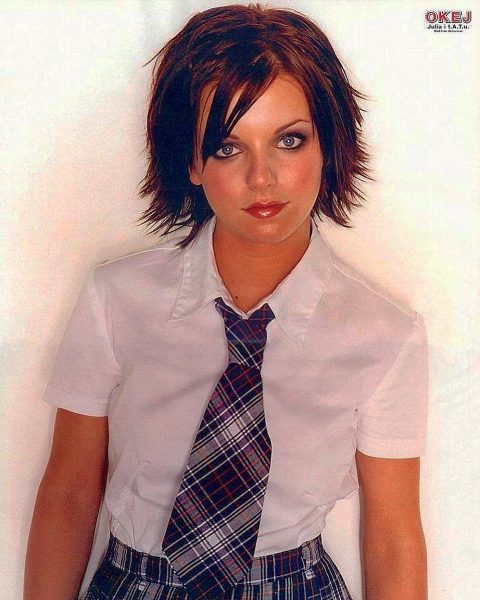 Source: @t.a.t.u.fans
Haircut varieties will give your image originality and finality, and that's why you will choose one or another option for your face shape and image without difficulty.
Top-10 Ideas for Bixie Cut
1. Bixie with long bangs
The bixie haircut with long bangs has a unique and memorable appearance and makes the woman's eyes more expressive. Color-contrasting spindles attract the attention of the people around you to the shade waves and add expressiveness to your image. This option is suitable for a narrow face and a chin shaped like a heart.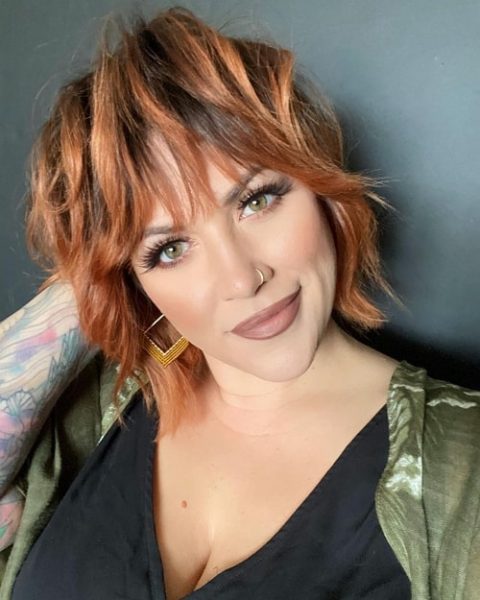 Source: @carmenjayelove
2. Pin Up Bixie cut
Fans of unexpected experiments prefer to combine bixie with greased back hair. This haircut looks stylish and elegant and always allows a woman to feel more confident. This is ideal for oval-shaped women's faces.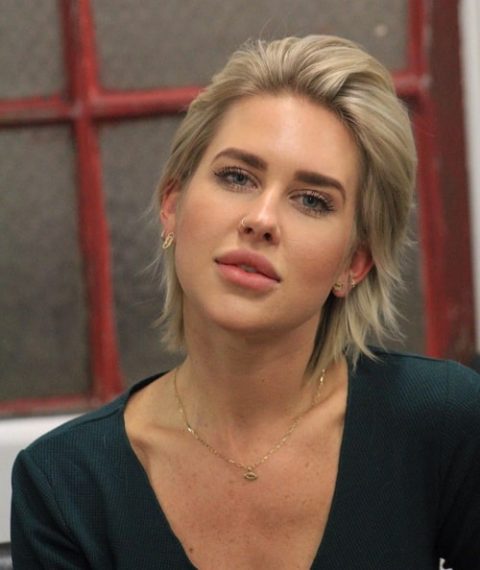 Source: @justindillaha_hair
3. Side Part Bixie
The colorful bixie with a hair-parting haircut will deepen the effect of the details of your hair, and the sloppy wave effect will give you a feeling of ease. It will be ideal for a square and round face because it will emphasize the proportionality and harmony of such a face.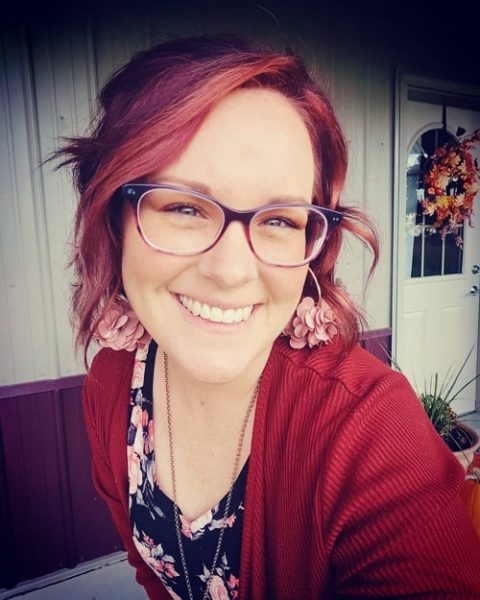 Source: @haddoxkimberly
4. Bixie with short bangs
Bixie, combined with short bangs, will deepen your facial strengths, make your hair more expressive and visually add volume to your haircut. This hairstyle has a spectacular and unique appearance, it is suitable both for ceremonial and everyday dressing, and it will allow you to feel like a beautiful woman at any holiday event.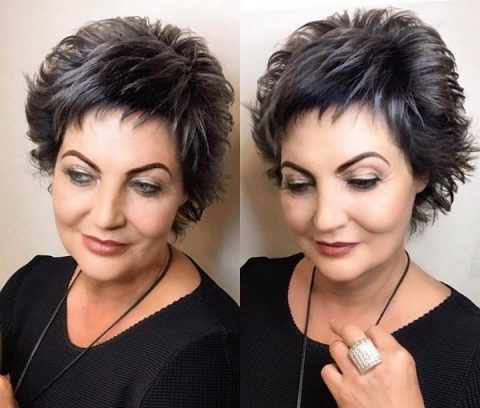 Source: @korotkie_pricheski
5. whiskers Bixie
Bixie with whiskers surrounds the face on both sides and deepens the effect of so-called negligent locks. This haircut will be as good as possible for the oval shape of the face and the slender girls and will look natural and concise. A bright shade, which is similar to what Milen Farmer once chose, will give your image uniqueness and an extra expressiveness without which sometimes you are bored.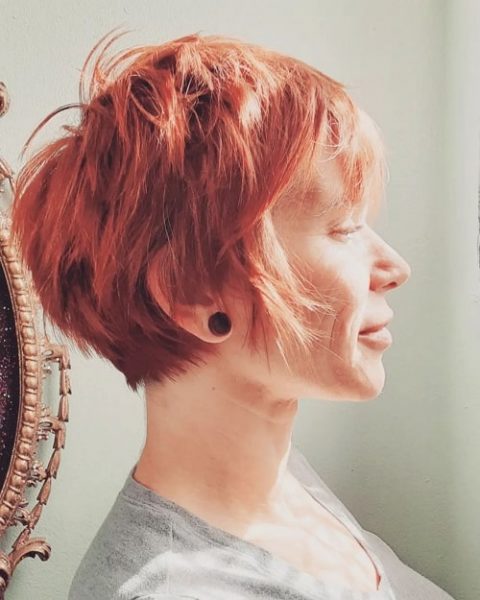 Source: @nikiwalker_walker
6. Long bixie cut
An elongated bixie will visually give extra volume to your hair, and your image will become lighter and more beautiful due to this. It is perfect for a round face and a big forehead. Such a haircut can have a unique appearance if you add a component to your haircut such as short bangs of asymmetrical shape because it will decorate and complete your face and highlight the strengths of your appearance.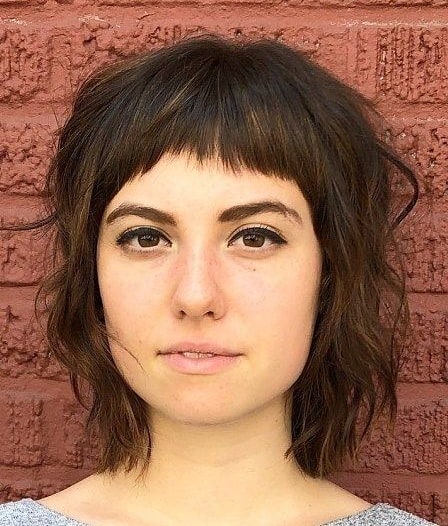 Source: @korotkie_pricheski
7. Messy bixie
Short messy bixie is the perfect option for a woman who wants to hide her inner power and pretend to be feminine and unprotected. That's why a lot of men want to be the shoulder for such women with that haircut, protect and comfort them.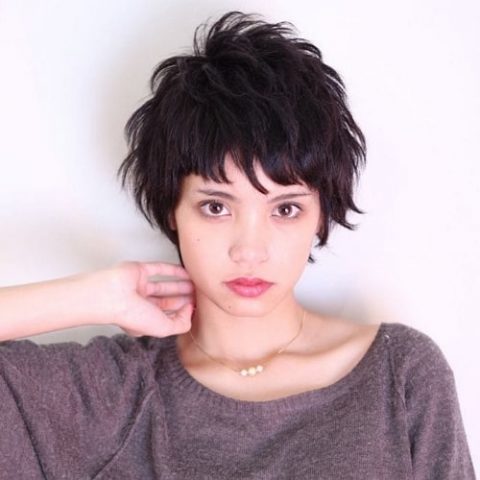 Source: @korotkie_pricheski
8. Asymmetrical bixie cut
Asymmetrical bixie is suitable for those with a round face with tender and small features. This kind of haircut gives you a sense of mobility in your face and makes a spectacular image that nature has not given you an unforgettable beauty.
Source: @haircutdidi
9. Curly Bixie
Bixie for curly hair is an option for those who like such unique haircuts. You must remember that short curls make your hair long even if your hair is thin and not thick. This version of bixie hair makes women with small and thin faces very beautiful, but the person with the big face should try something else.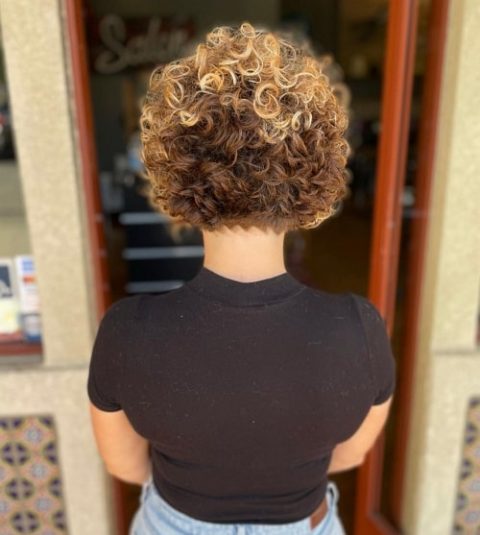 Source: @sm_lawless
10. Bixie with glasses
Bixie is the ideal option for women who wear glasses regularly and are not afraid to look out of trend. The long bangs will give you a mysterious and elegant look, and the big glasses will deepen any of your looks and fit each of your whole wardrobes.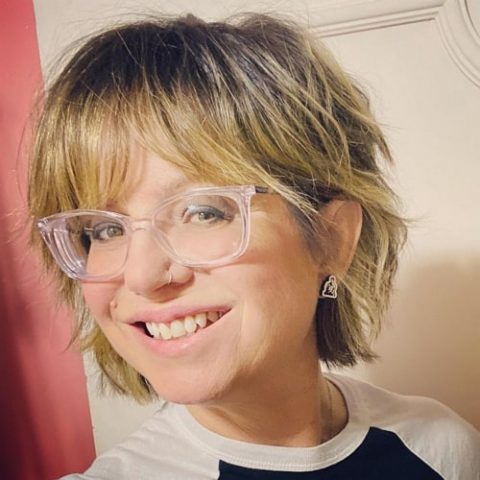 Source: @beautiful_mess_1997
👉 Video: The BIXIE Haircut Will Be The HOTTEST Hair Trend of 2022
[wp-faq-schema title="Most frequent bixie issue questions"]