Which of us does not get upset when we have to spend a few hours styling complicated hair – and then we put on a beanie and see that this styling has disappeared without a trace.
How to put on a beanie without messing up your hair?
Tips below will help you to deal with the effects of massy hair and to save the beauty that you have created on your head even in winter.
1. Don't use hair fixing products
Many women mistakenly believe that frequent use of hair sprays and mousses can save hair for beanies. The problem is that beanies are able to create a «greenhouse effect», from which styling with the use of hair fixing products loses its form. Hair spray will make your hair excessively fluffy and make it look bad.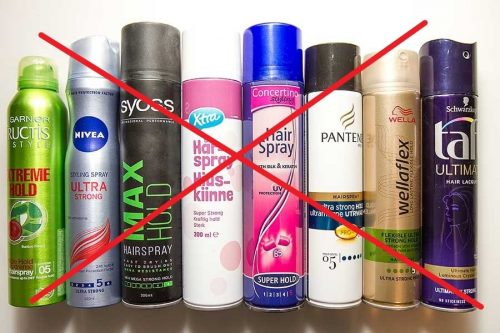 2. Use a dry shampoo
You can add extra volume and texture to your hair anywhere and at any time if you use a dry shampoo or hair powder. Here are the instructions for using this shampoo:
shake the spray and pulverize it on the hair at a distance of 10-15 cm, paying particular attention to the roots of the hair;
wait a few seconds and brush your hair thoroughly by brushing with fine teeth so you can fix the excess shampoo.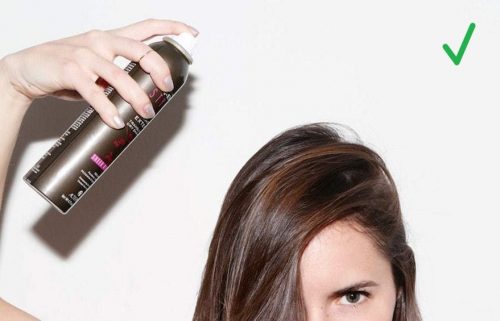 3. Don't put a beanie on wet hair
If you plan to keep your hairstyle, we advise you not to wash your hair before leaving the home if it won't dry in time. In this case, the beanie will draw out moisture and the hair will get a messy appearance. In addition, the cold air makes your hair wet and too delicate.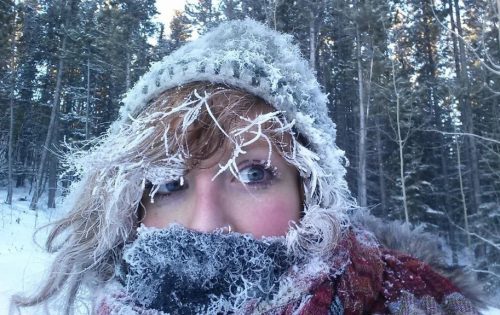 4. Create a hair bunch under a beanie to get voluminous curls
The best trick for long hair and shoulder length bob haircut – just make a bundle of hair and fix it with a hairpin. If you want to get a better lock, make two hair bunches. Don't use a scrunchie because it can badly crumple your curls. After taking the beanie off, release your bunches and then your hair will look like tidy curls.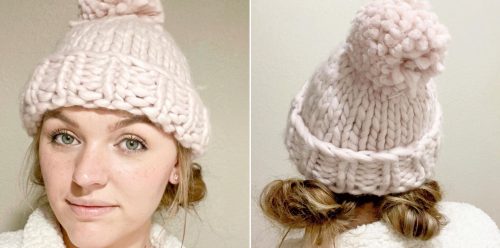 Source: @barely_blondegirl
5. Shift the beanie a little back
If you have bangs, we advise you to pin them with hairpins and then put on the beanie. If your bangs are too uncontrollable, you can simply shift the beanie back. If you have curly or wavy hair, this way will also be useful for you.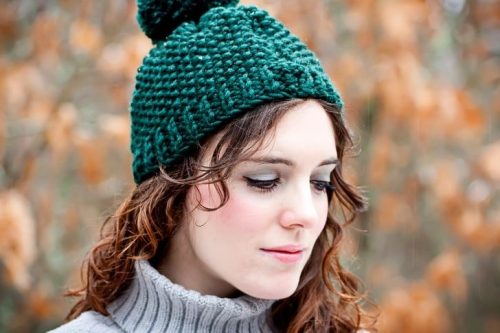 © flickr.comAntonioFernández
6. Use natural antistatic like rose oil
Apply one drop of rose oil to your brush and then your hair will stop being electrified.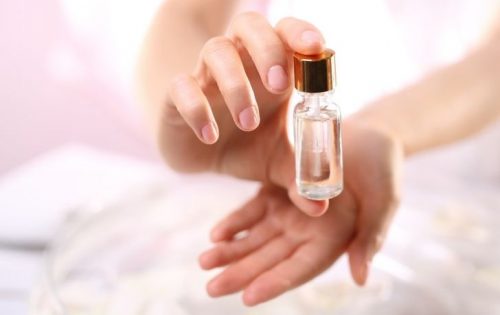 © depositphotos.com
7. Wear only beanies of natural materials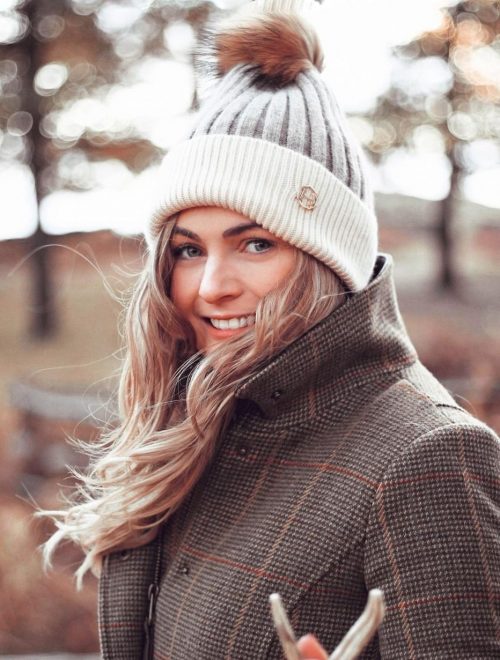 Source: @claudia_inthecountry
You should remember that the yarn from which your beanie is made must be soft and contain no more than 30% artificial fibres. Otherwise, the head skin will be constantly sweating (also, we advise you to read the material of the pad of your beanie). In addition, synthetic beanies cause electrification of hair too.
8. The scalp massage will give your hair a volume
If styling without volume is not for you, then you can try another option. So, you should put your head down and gently massage your head for 30 seconds, from the back of your occiput to your forehead. Such a simple massage will restore volume and eliminate the mess in your hair that has appeared from beanies.
© flickr.comMariaMorri
9. Winter is the best time for hair braids
Winter is the perfect time to start making beautiful braids. Such hairstyles will not become shaggy because of beanies and look very feminine. You can find many useful videos on the Internet with step-by-step instructions about hair braiding.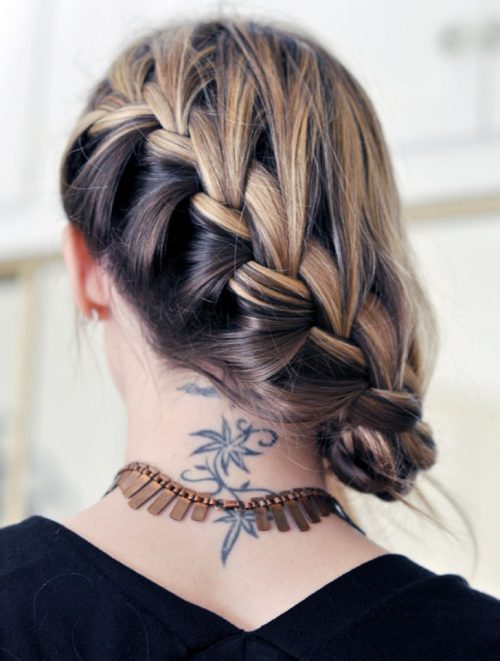 © flickr.comGlobalPanorama
10. Choose another option instead of beanies
The last tip we'll give you is that you should use a scarf instead of beanies. Therefore, your head will stay warm and your hair will be beautiful and neat. If you encounter a winter frost that's too severe, you can put the hood of your down on top of your scarf, and then you'll be warmer. In addition to this headdress, you can use earmuffs and berets.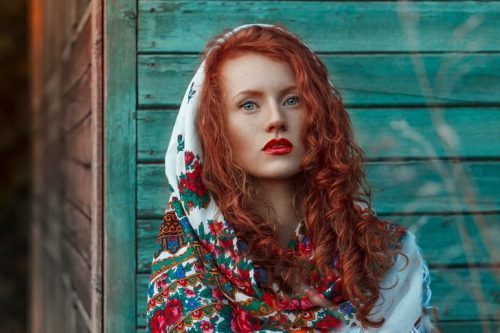 © depositphotos.com
38 beany-friendly hairstyles
1. Short Curly Bob with Beanie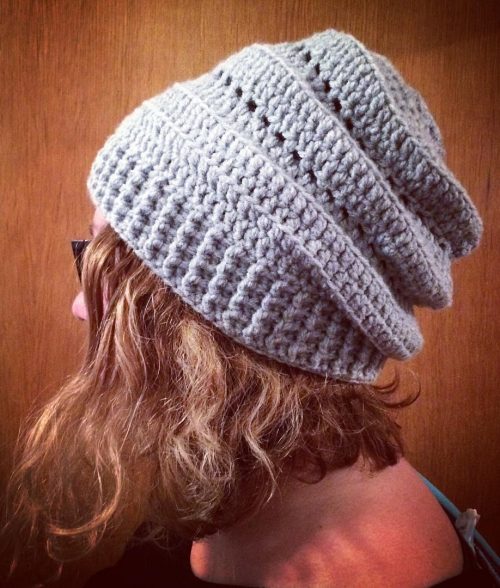 Source: @grem.art
2. Afro Hairstyle with Beanie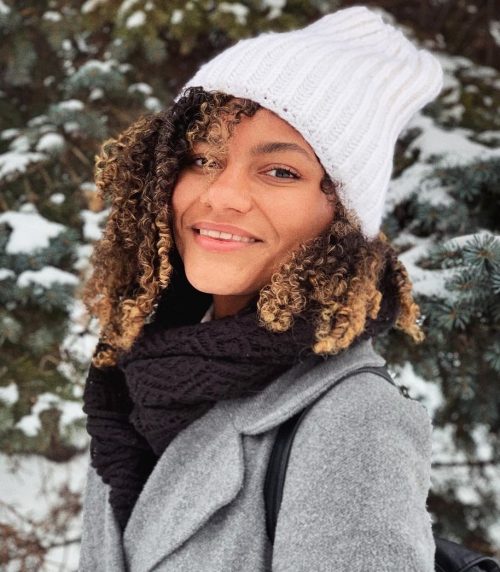 Source: @_silviapaiva_
3. Beanie with Long Wavy Hair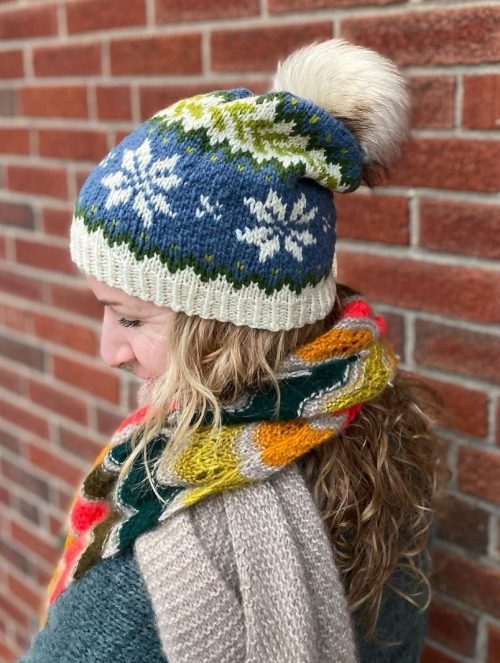 Source: @florydori
Inspiring guide for all seasons – 79 long haircuts with layers
4. Beanie with Medium Natural Curls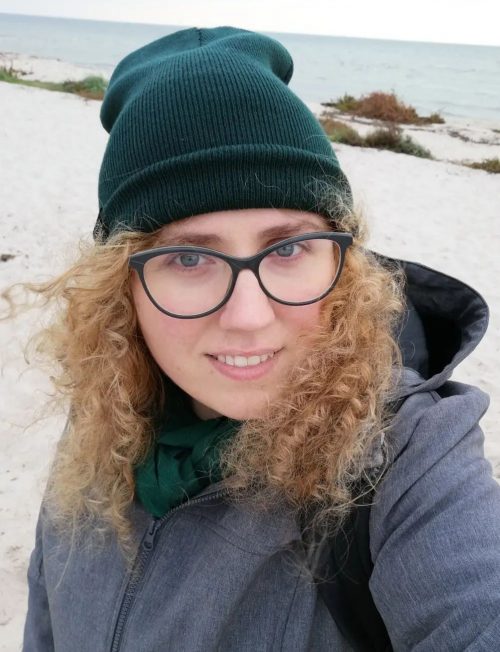 Source: @joanna_spica
5. Beanie with Long Blonde Curls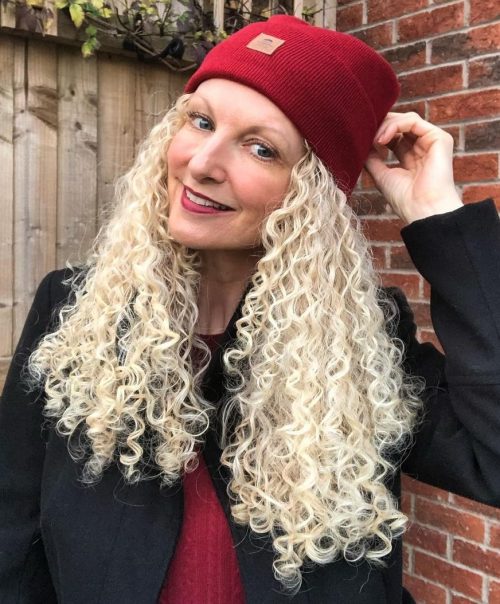 Source: @naturallycurlydoesit
6. Beanie with Short Curly Hairstyle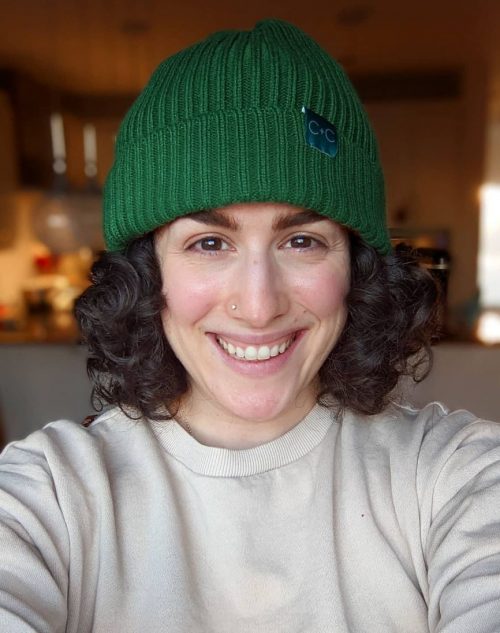 Source: @curly_livy
7. Beanie With Hair Sticking Out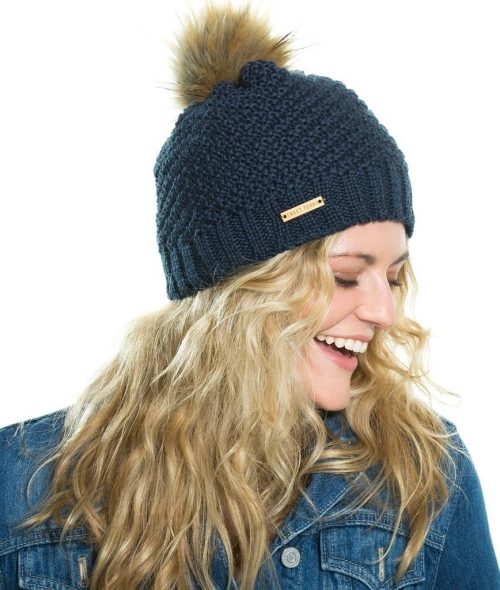 Source: @sweet_turns
8. Beanie with Long Natural Hair
Source: @barely_blondegirl
9. Beanie with Long Straight Hair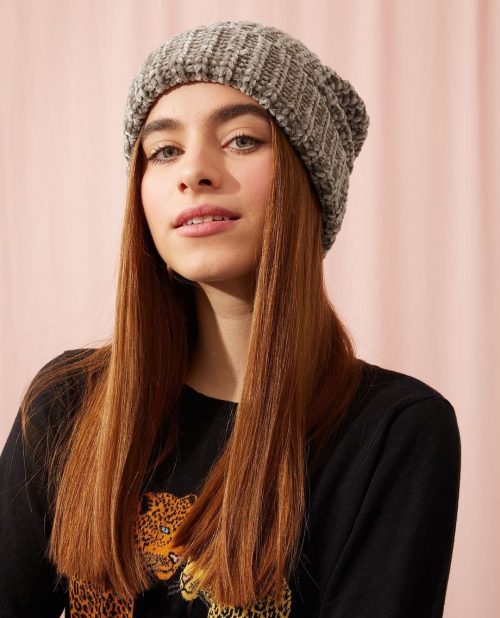 Source: @allthingshairus
10. White Beanie with Black Hair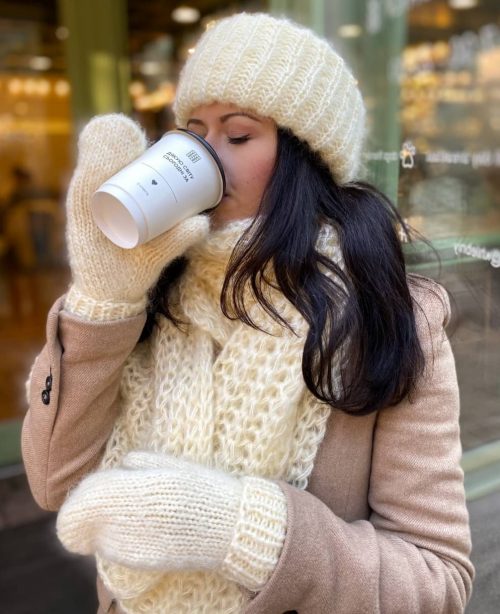 Source: @nk.knitting
11. Simple Natural Hairstyle with Beanie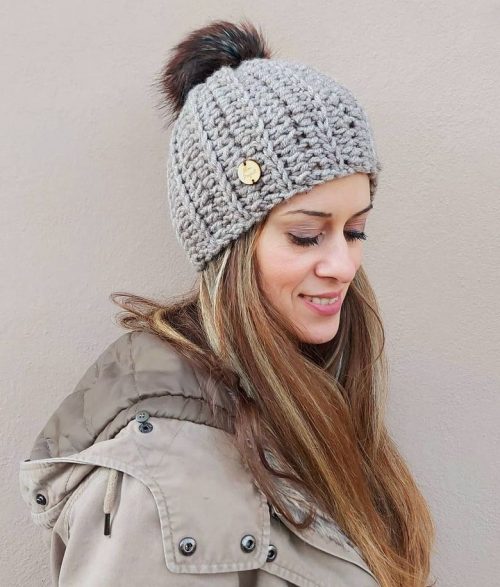 Source: @miniproject_kidsboutique
12. Short Hair with Beanie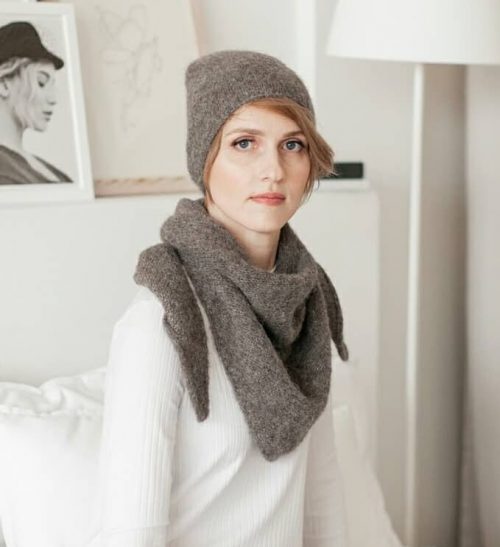 Source: @eco.stylish.knitting
13. Beanie with Very Short Hair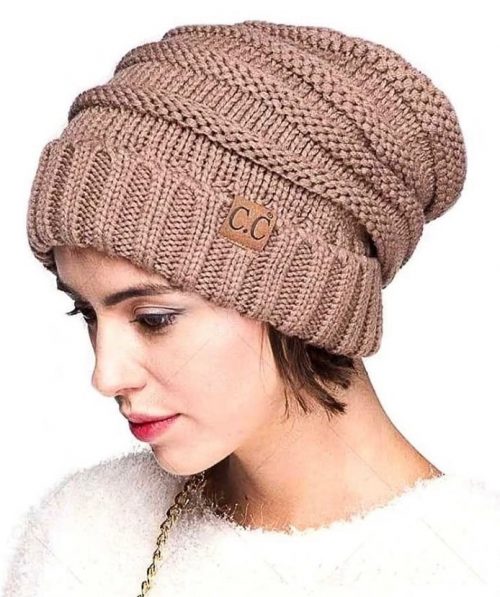 Source: @addictivebeautique
14. Short Wavy Hair with Beanie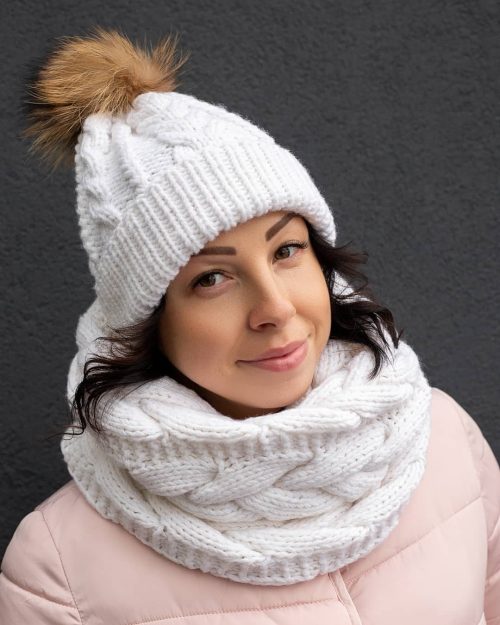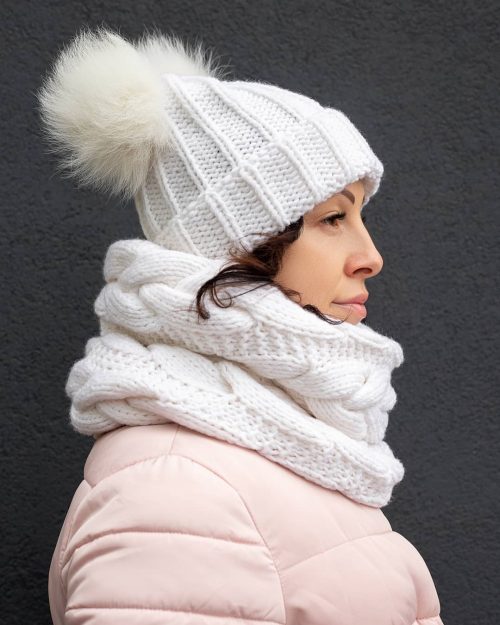 Source: @vishnyakova_tata
15. Beanie with Straight Bangs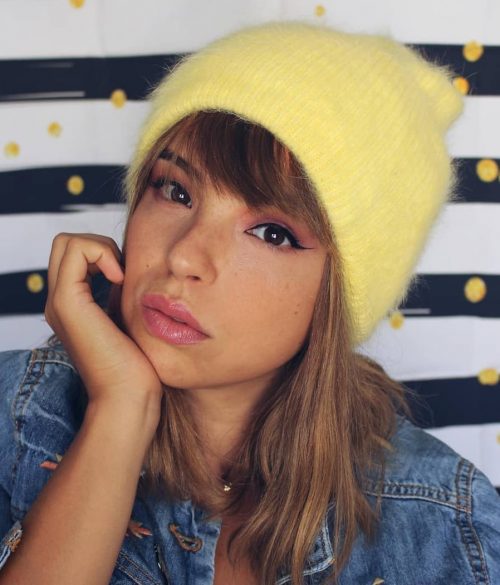 Source: @joom_somaler
16. Curtain Bangs with Beanie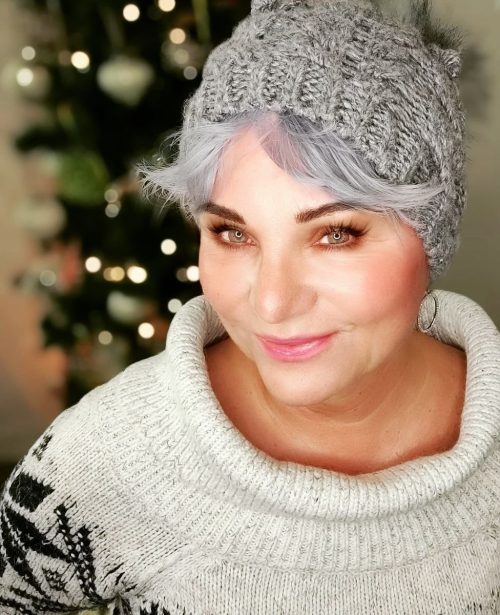 Source: @sassybiene
17. Side Part Bangs with Beanie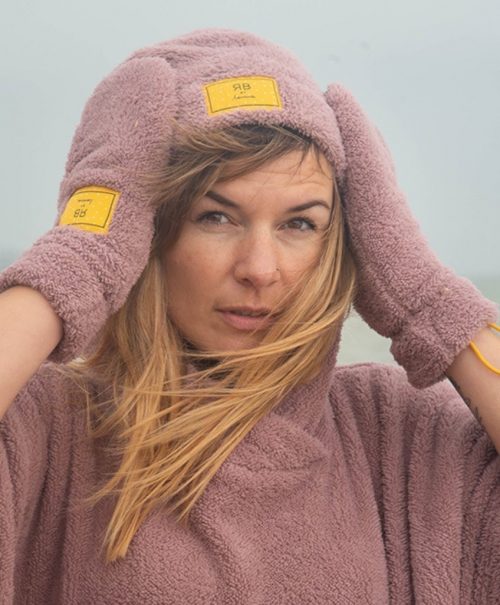 Source: @rownababka
18. Winter Beanie with Ponytail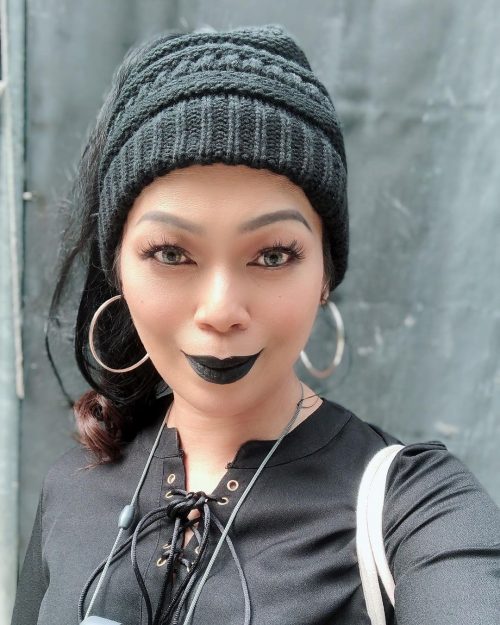 Source: @aljmyworks
19. Beanie for High Ponytail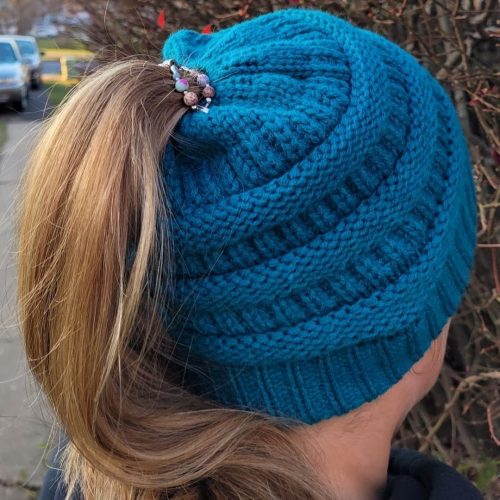 Source: @simplebeautywithcarriejo
20. Long Ponytail with Beanie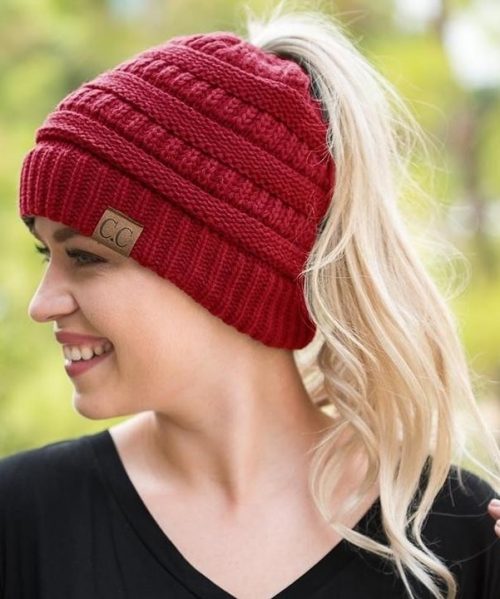 Source: @splashbuybiz
21. Side Braid with Beanie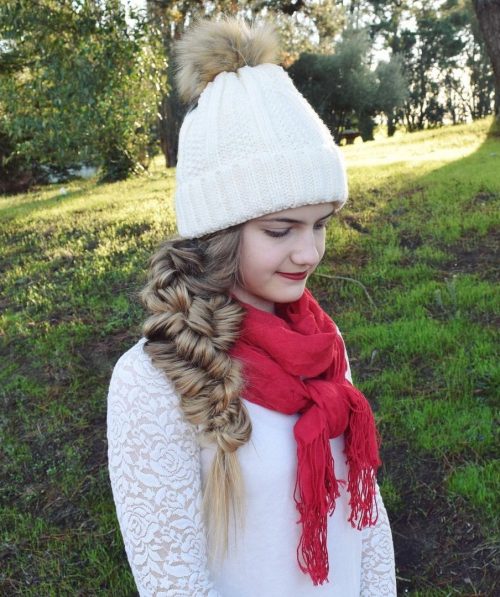 Source: @hair_by_nat
22. Beanie with One Fishtail Braid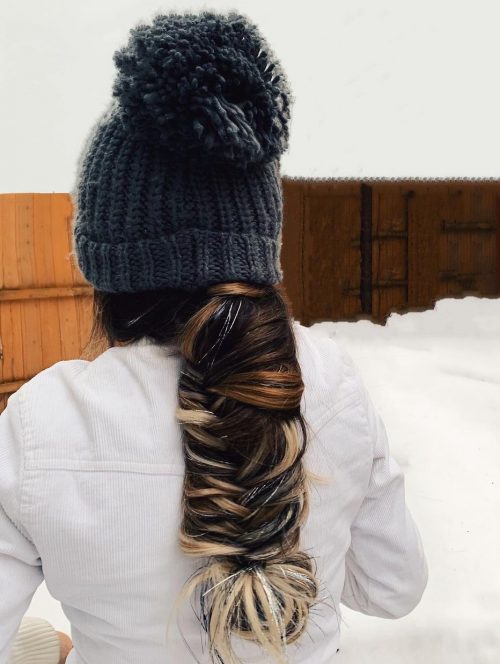 Source: @vlk_cosmo
23. Beanie with Tousled Braids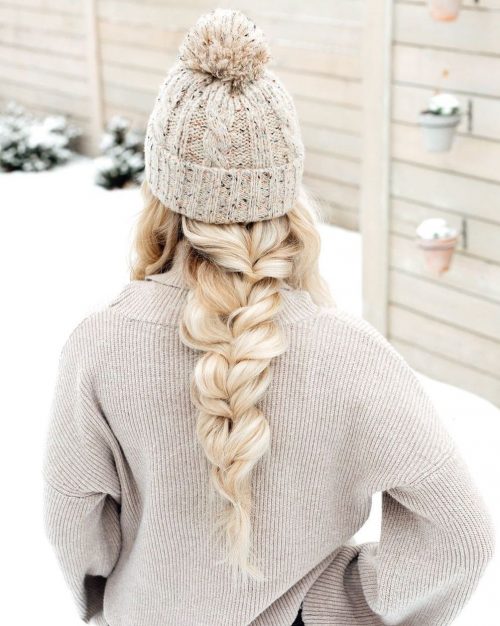 Source: @lo.whitebricksalon
24. Lace Braids with Beanie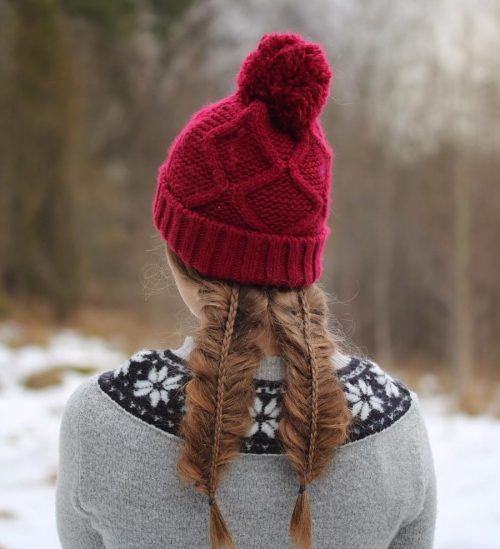 Source: @all_to_braids
25. Beanie with Two Medium Braids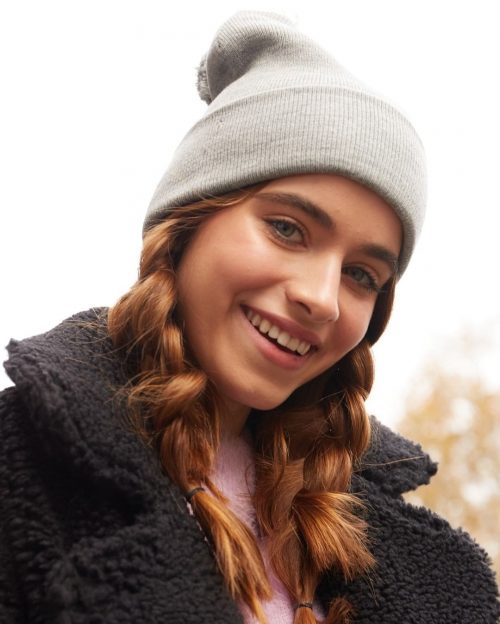 Source: @allthingshairus
26. Two Fishtail Braids with Beanie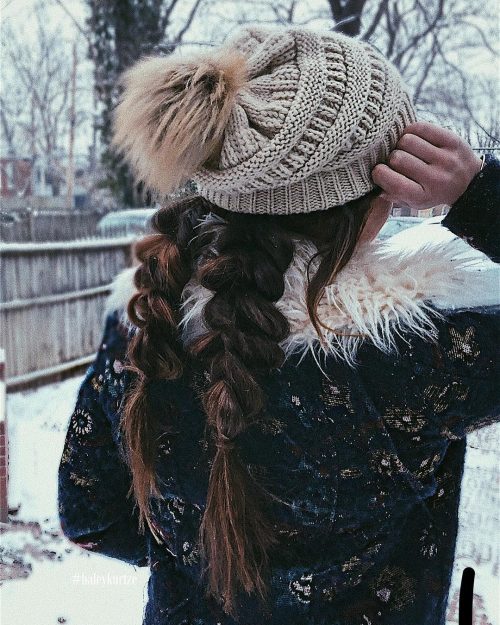 Source: @haleykurtze
27. Beanie with Long Braids
Source: @winterstylefashion
28. Beanie with Buns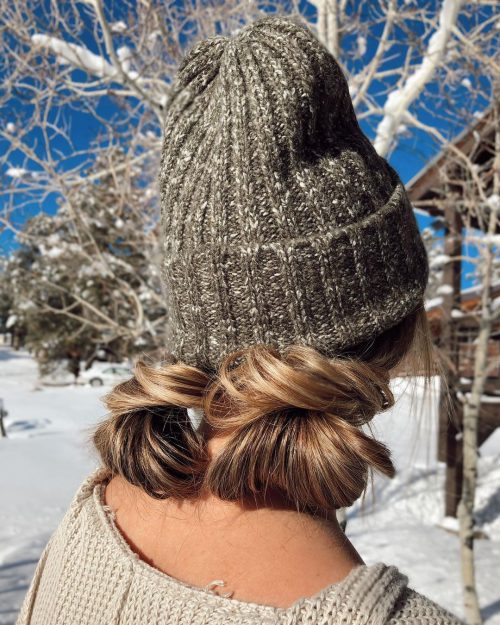 Source: @styledby_kayla
29. Beanie with Shoulder Length Hair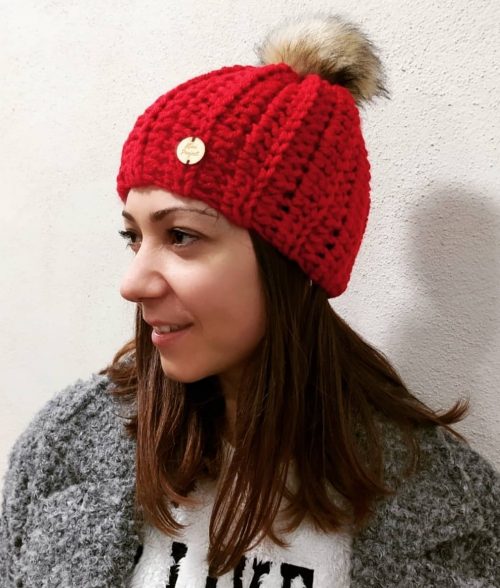 Source: @miniproject_kidsboutique
30. Medium Haircut with Beanie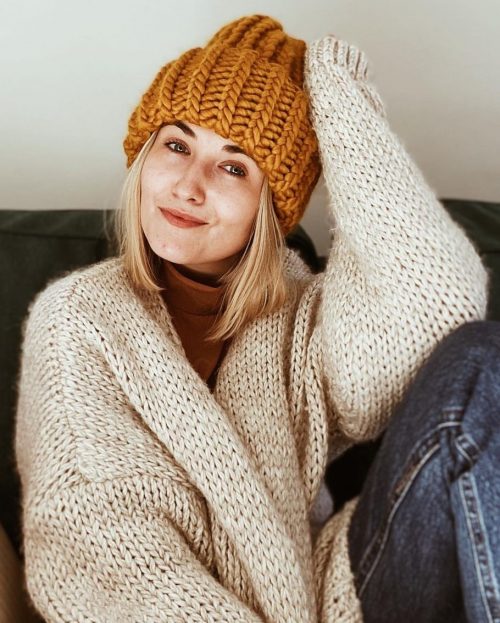 Source: @profilzpasja
31.  Beanie with Medium Wave Hair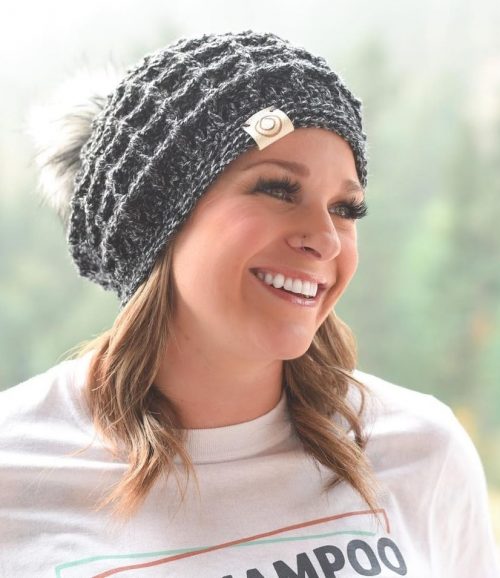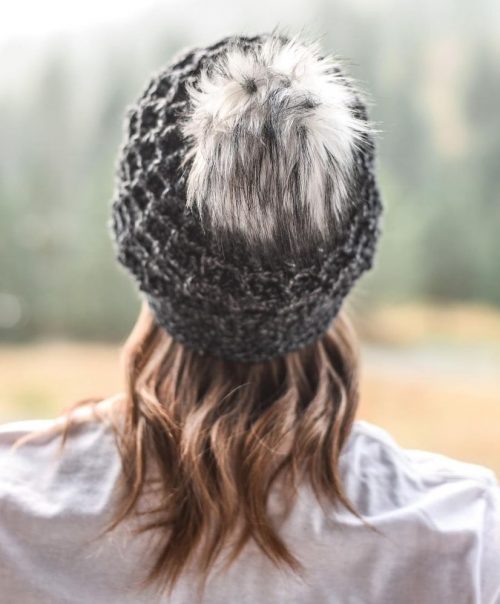 Source: @gcdesigns_store
32. Beanie With Hole and Dreads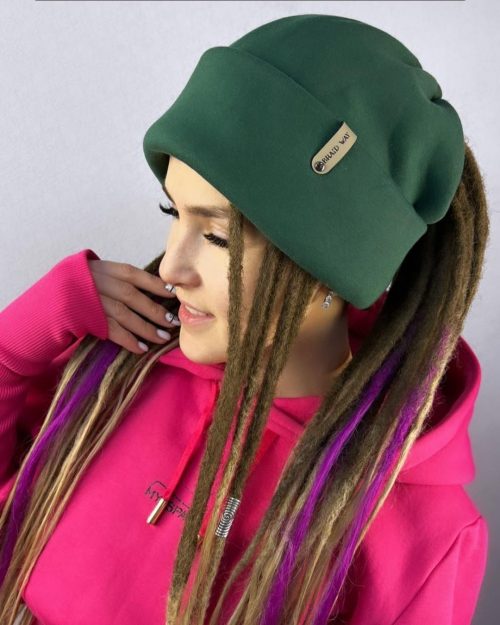 Source: @_enot_shop_
33. Beanie With Hole for Braid Updo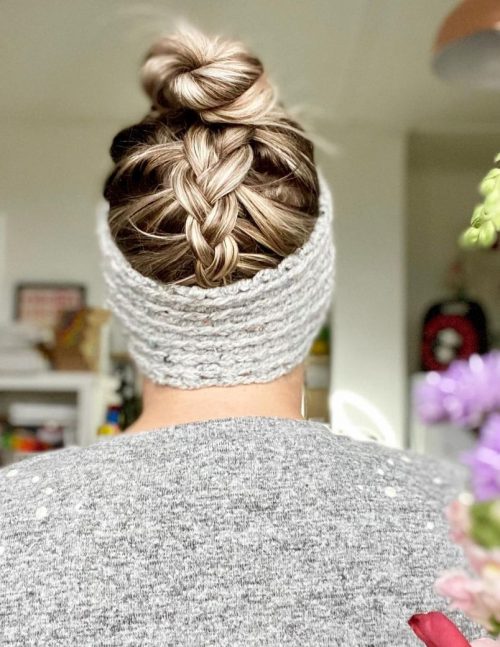 Source: @jagerpom
34. Beanie With Ponytail Hole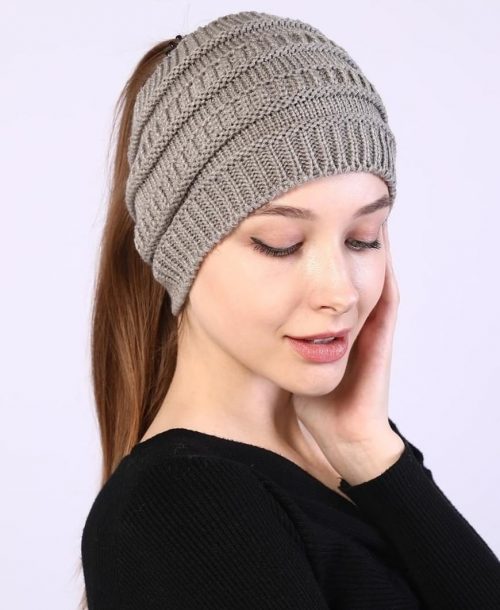 Source: @flavorexpression
35. Low Ponytail with Beanie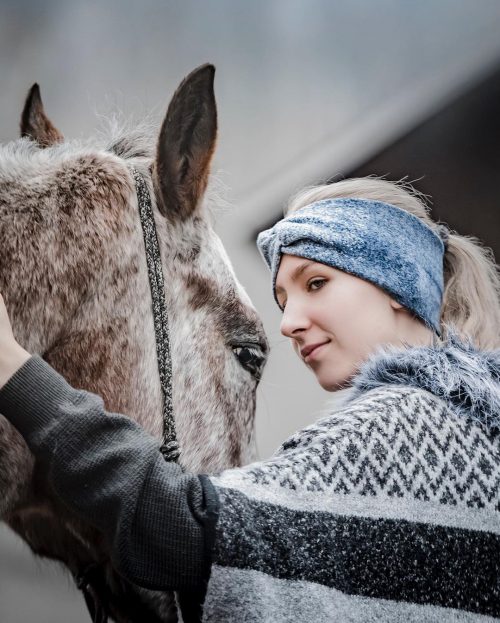 Source: @sklep.mountainsmelody
36. Fisherman Beanie with Bob
Source: @sodashopaccessori
37. Fisherman Beanie with Long Curly Hair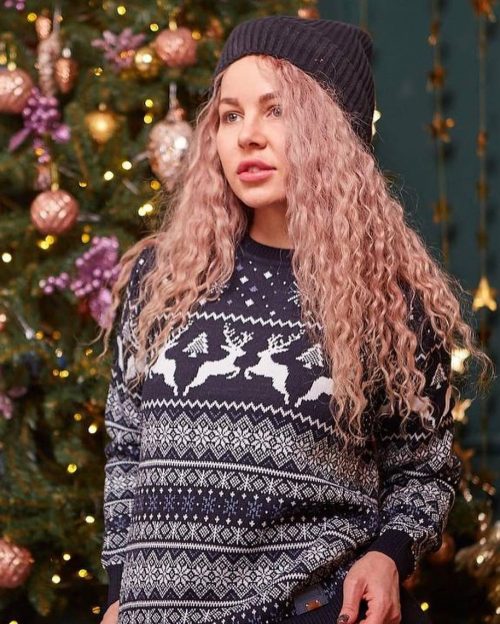 Source: @shapberu
38. Fisherman Beanie with Bangs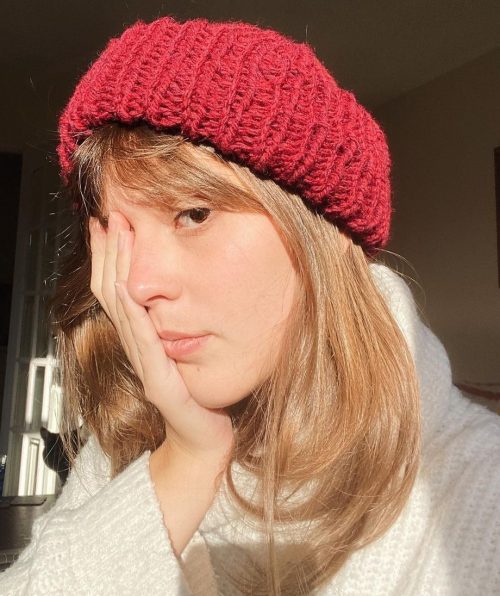 Source: @northlandknitsco
39. Fisherman Beanie with Curls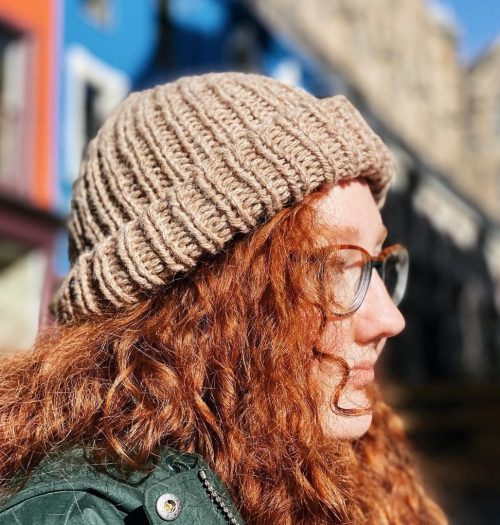 Source: @northlandknitsco
40. Long Hair with Fisherman Beanie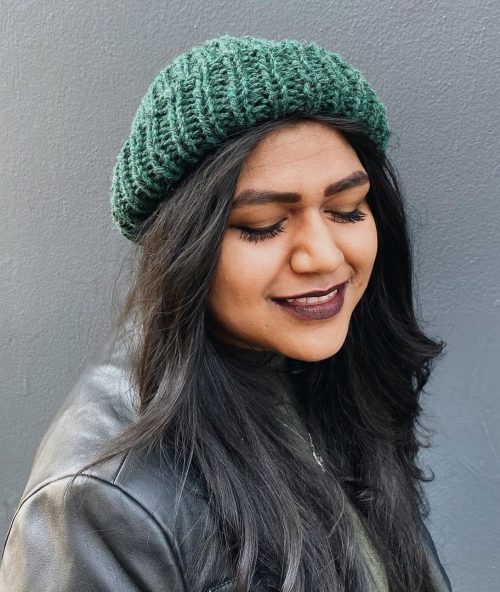 Source: @northlandknitsco
Top Issues
What happens if I don't wear beanies in winter?
If you refuse to wear beanies while the outside temperature drops below zero, you run the risk of finding health problems in your hair. Hypothermia of the scalp and hair follicles causes these problems. Even the slightest hypothermia of the scalp skin can result in the loss of huge amounts of hair.
Can wearing a beanie cause hair loss?
Wearing beanies can lead to baldness only if the headdress is too tight. If you wear a beanie, which is a strong pressure on your skin for a long time, then the blood circulation in your scalp will become too low, and then your hair follicles will receive little useful blood matter from the blood. That's what leads to hair loss.
Are beanies bad for your hair?
Beanie will not damage the structure of your hair, but can cause allergies to the scalp skin and consequently worsen the hair condition. The first sign of allergy is itching. If during the wearing of this headdress, your head starts to scratch, you should get rid of this beanie.